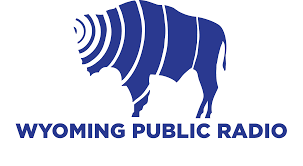 Owner, John Frechette, interviewed on Wyoming Public Radio about The Great American Eclipse 2017
Jackson Plans To Get Overrun During The Eclipse
Many Wyoming communities are expecting a surge in visitors in the days surrounding the August 21 eclipse, but Jackson officials say if the weather holds it could be anywhere between 50,000 to 80,000 extra people visiting the area. Jackson is always packed on that date, but the potential increase in visitors has led to months of planning and the hiring of a coordinator to make sure Jackson Hole can get through the event. 
Summer is where merchants make their money in downtown Jackson. John Frechette sits outside one of his stores called MADE which figures to do very well around eclipse time. It is located just off the town square and they are offering a range of eclipse themed inventory and he's excited.
"I think it's a rare event, it's fun that it comes right over Jackson. You know the excitement that comes from people who are coming from all over the world to see it here is pretty cool. Yeah, I think it'll be busy in the store, I hope it's not too busy, but it'll be fun to see how the whole thing plays out I think."
Other merchants are also offering eclipse related items and the local Snake River Brewery even has a special beer. The Chairman of the Jackson Hole Chamber of Commerce, Tim Harland, dismisses concerns that the community will become overrun with tourists saying that Jackson businesses deal with lots of people all the time.
"The eclipse is going to be a much-added benefit and it's going to be something new, unique, and novel to the community."
Jackson officials are taking the eclipse seriously. In February they hired Kathryn Brackenridge to be the area's Total Solar Eclipse Specialist. She's been trying to get the community to be prepared for the challenges of getting around Jackson and to prepare for shortages at grocery stores. She's worked on educating the public too. 
"I've been saying it's an event for the Universe, so we need to be welcoming, but we also want people to be prepared and to be well-informed travelers so that they help in mitigating any of the impact we're anticipating." 
But Jackson officials are preparing for those who might miss that message. One of the constant summer challenges in Jackson is traffic.  There are few roads and lots of people. By 10 a.m. it's already getting busy.  Add another 50,000 or so to the mix and you can see where getting around might be tough.
Emergency Management Coordinator Rich Ochs says they plan to strategically place law enforcement in areas where they can more easily respond to emergencies and St. John's Medical Center Spokeswoman Karen Connelly says they will have medical providers available around the community and have contracted for the use of helicopters to fly people to the hospital.
"In this particular instance we are counting on congested roadways and will have helicopters nearby, but I think helicopters and preparedness around transporting in a different way we are accustomed to is key to our preparedness."
She says they will also have the hospital overstaffed in case of emergencies. Down the street at Grand Teton National Park, spokeswoman Denise Germann is expecting the busiest day in park history. 
"We have requested extra staff from other National Park units across the country, we are also having an all hands on deck.  So the days leading up to, the day of, and the day after, basically everybody will be focused on eclipse." 
They've also set up viewing areas near Kelly and other areas to minimize overcrowding. The hope is that locals and tourists alike will be able to relax and enjoy the show. But sitting in a chair at The Clip Joint at the Snow King Resort, Moira Cisco has a different view. 
"I mean it could be very overwhelming I think, a traffic jam that doesn't move, a gas pump that it is empty." "You don't think they have it totally figured out." "No I think they have it figured out as they can, but we only have so much manpower." 
In fact, most of the people at The Clip Joint are worried. One person noted that in February a wind storm caused a nearby power outage that wreaked havoc that authorities could barely handle and Stylist Michelle Allen says the whole event scares her.
"I mean this whole thing could be like Y2K, I mean the whole world kept turning and life went on, or else it could be a disaster, I mean I'm 50/50 on it."
Emergency Management Coordinator Ochs thinks they have most things covered, but there is one nagging concern.
They are expecting a lot of people leading up to the event, but Ochs wonders if the visitors from other parts of Wyoming will eventually make their way to Jackson, keeping the influx of people running for several days.   
"We may need to extend things and that's what we are little concerned about and that's gonna be tough, because we are already gonna have folks working 12 to 14 hour shifts, and it's gonna be tough to retain those mutual aid from other jurisdictions for that long, because they eventually have to go home to their regular jobs too."
While some may be concerned about the influx of people, most are at least looking forward to the eclipse, Ochs says he is simply looking forward to it being over.